Less than a month ago, we reviewed the Fuji Xerox DocuPrint CM315 Z. The 'M' in the model name denotes that this device is a multifunction printer. Today, we're reviewing the Fuji Xerox DocuPrint CP315 DW. The 'P' in this model's name denotes, you guessed it, folks, the fact that it is a single-function printer. Essentially, the technology is identical in the two devices. At the same time, though, there are some differences in the components of the two devices.
You see, a multifunction printer has a different target audience than a single-function printer. In fact, there is a significant difference between a person wanting the ability to print, scan, copy, and fax and a person just wanting to print. Generally, this difference boils down to: the former will want a more powerful device. This is true here. The Fuji Xerox DocuPrint CP315 DW is much less advanced than the Fuji Xerox DocuPrint CM315 Z.
So if you're tempted to skip this review because you read that one, don't. You should read this review especially if you're in the market for a colour A4 laser printer. The device may prove to be a good fit for your business, regardless of whether you have a Small Office / Home Office (SOHO) setup or medium-scale operation going on.
The biggest draw of the Fuji Xerox DocuPrint CP315 DW is its output quality.
For a laser printer, the DocuPrint CP315 DW's output quality is excellent.
Most laser printers deliver superb text but this device excels because it delivers great graphics and images too. Remember, this is a colour printer and it isn't easy for a laser printer to deliver good colour prints.
The Fuji Xerox DocuPrint CP315 DW achieves great output quality on the back of Fuji Xerox's Set-Type Thyristor Logic S-LED (STYLS) and Current Confinement Self-Scanning Light Emitting Device (CCSLED) technologies. These technologies combine to give this device a maximum output resolution of 1200 x 2400 dots per inch (dpi).
While the print output of the CP315 DW is truly exceptional, it is important to not go overboard with it. No matter how great this device's output is, it cannot be compared to a dedicated photo printer or even a significantly advanced business printer. It does come close, though, and that must be celebrated.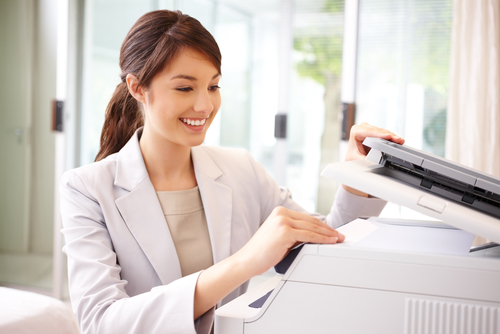 Apart from output quality, the other area where the Fuji Xerox DocuPrint CP315 DW excels is connectivity. The Original Equipment Manufacturer (OEM) has loaded this device up with all possible connectivity options including Near-Field Communication (NFC) and Wi-Fi Direct. The usual options such as USB 2.0, Ethernet, and wireless are available as well.
The device is mobile compatible also and can support various third-party services. It supports Air Print, Google Cloud Print, Dropbox, One Drive, Google Drive, and Mopria.
The Fuji Xerox DocuPrint CP315 DW will help its owners save on paper costs because one of its features is automatic duplexing. Automatic duplexing will allow users to print on both sides of the page. Resultantly, it has the potential to reduce paper costs by half.
The control panel of the Fuji Xerox DocuPrint CP315 DW is simplistic in comparison to the Fuji Xerox DocuPrint CM315 Z, which features a customisable touchscreen. The control panel of the CP315 DW comprises a single-line display screen and a few traditional buttons for some basic functions. Fuji Xerox is offering a 12-month onsite warranty with this device.
If you plan to get copiers for your office in Austin, you can opt to buy copiers or lease copiers in Austin. We can give you the option to get the copier that you want. You can contact our local copier leasing services department in your location.
If your Location is around Austin, you may call us at (512) 253-7000, and our personnel for copier leasing in Austin will assist you. If you are also looking for copier repair services in Austin, you may contact our copier repair personnel at the same number.