What is a Wide Format Printer? Printing technology progresses as it is made more efficient and advances. Wide-scale printing was a previously uncommon cause of the long wait times, wasteful costs, and scarcity of resources.
Furthermore, copier leasing services in Austin with relatively short return times and abundant printing materials, these sorts of printers already provide a cost-efficient printing option to organizations, that's why wide-scale printing has become more common in every work environment, regardless of its size.
Even if we may not realize it, wide-scale printing is practically part of everyone's regular living. We see instances of large-scale printing all over as we stroll about our town or places and even the cities, we usually see billboards, adverts on vehicles such as in taxis and buses, and visuals on worksite signages.
However, with the most advanced and upgraded technology, what is large-format printing? For new business owners, copier leasing questions like "how does it operate, and why is it important to the business industries?" This article provides you with your primary question regarding wide format printers to give you further knowledge.
A wide-format printer is also known as a large-format and grand-format printer, commonly used in printing services that require a wide range of printing larger than the typical 8.5 inches by 11 inches size.
Wide Format Printer
For some instances, wide format printers can print up to 18 inches by 100 inches—these are called plotters. Old model printers usually consist of pens inside the printing machine to create designs or layouts on paper.
This would be the typical old-fashioned printing equipment that was inefficient and time-consuming to implement. Either inkjet or laser-wide format printers are now available to accomplish the task fast and efficiently. Technology has enhanced the quality of the environment of these printers as well; with each technological innovation, the ink available becomes more ecologically responsible. As copier lease in Austin, the need for multi-functioned wide format printers was in demand as time went by.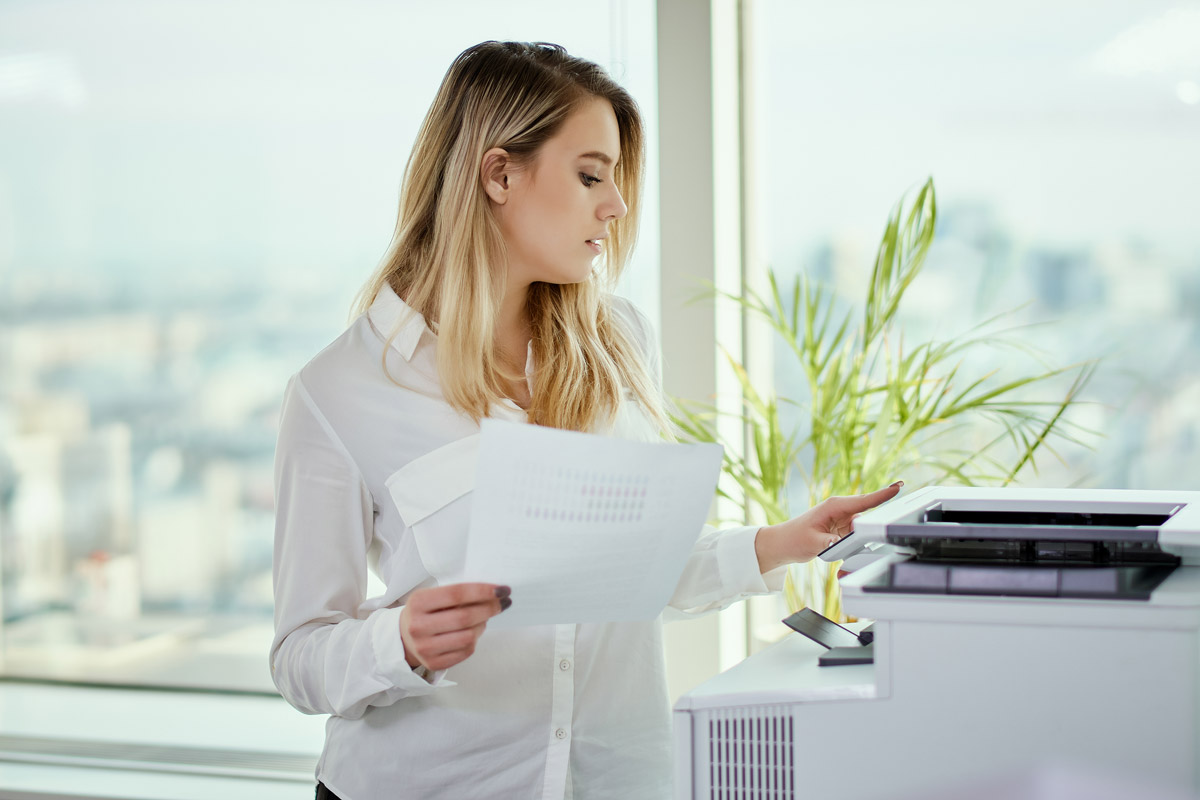 Types of Wide Format Printers
Wide-format printers are divided into two categories: printer-only and multifunction wide-format printers. The main goal of a wide format printer that only prints files provided to it through a computer or drive is to print whatever files are sent.
On the other hand, Multifunction-wide format printers have a scanner above or to the side of the printer.
Multi-purpose wide-format printers with a scanner mounted to the top are typically smaller than ones with a separate scanner. Which sort of printer is appropriate for your company depends on the size of your workplace and what you need.
Inkjet or Laser Format Printer
Wide-format inkjet and wide-format laser printers are also available according to your type and space at home. In terms of size, Wide format laser printers are often smaller. However, wide-format inkjet printers give more options. Choose a print suitable for your workplace when putting up a printing business.
It will all depend on your requirements and how you want to use your printer. Copier lease Austin considering a wide-format inkjet printer in your business is a good option, especially if you need to print large promotional materials like banners and posters.
What you need to know: For various purposes, wide-format printers are advantageous in small, medium, and large workplaces. Having the capability to specifically create the size and style of what you're printing is among the most valuable features a wide format printer can offer. This is what makes these printers so handy for company materials for enterprises. Purchasing your in-house printer provides several advantages in your workplace and at home.
Using a wide format printer for larger-scale work relieves the worry and aggravation of sending files out, hoping they will be returned exactly as you desire or demand.
Conclusion
If you are in Austin and you are looking to buy a copier for your business, you may contact Clear Choice Technical Services in Austin. You can ask about Copier Leasing Services in Austin, Copier rental services in Austin, and Copier Repair in Austin.
Overall, Wide format printing offers numerous advantages and alternatives. Firms may print anything they need, including huge maps, designs, banners, and advertisements with these options. Whether it is for your company or a client, wide-format printing is the answer to your "bigger" project demands.