Whether you are a professional, a student or a businessman, it is unlikely that you have not heard about paperless offices and homes. The idea behind the paperless home and office is supported by numerous variables. These range from different factors such as the environment and finances.

Using fewer printing devices and paper means fewer resources and power are used which supports the environment. But reduced use of consumables and energy also helps in saving a good deal of money. The paperless concept has many proponents but it is still far from reality in the majority of offices and homes.

Have you ever wondered why such a pocket-friendly and environment-friendly concept has not caught on yet? Most homes and offices in America are still using printers and paper as a part of their daily routines. The reason is that they are still in need of a printer. These same reasons apply to any business all over the world. Here are the reasons why you need a printer for your business to grow:

It's Easier to Edit and Modify Printed Documents

Regardless of what argument you say, it is an undeniable fact that making corrections and editing is easier on a printed document than on a digital one. This is not just an off-the-bat opinion but it is something that is true for the majority of people around the world. 

People simply find actions like revising sections, striking off bits, IT Services Austin highlighting passages and underlining important bits easier on a piece of paper than on a computer. While these facilities can be found in numerous document processing software programs such as Microsoft Word, printer paper does not tie people down to one spot as electronics do. 

There is another element to using printed paper that proves that we still need a printer. This is the fact that we still want to read long documents in print form instead of digital form. It is convenient to read longer documents like reports in print form plus it is also better for your eyesight.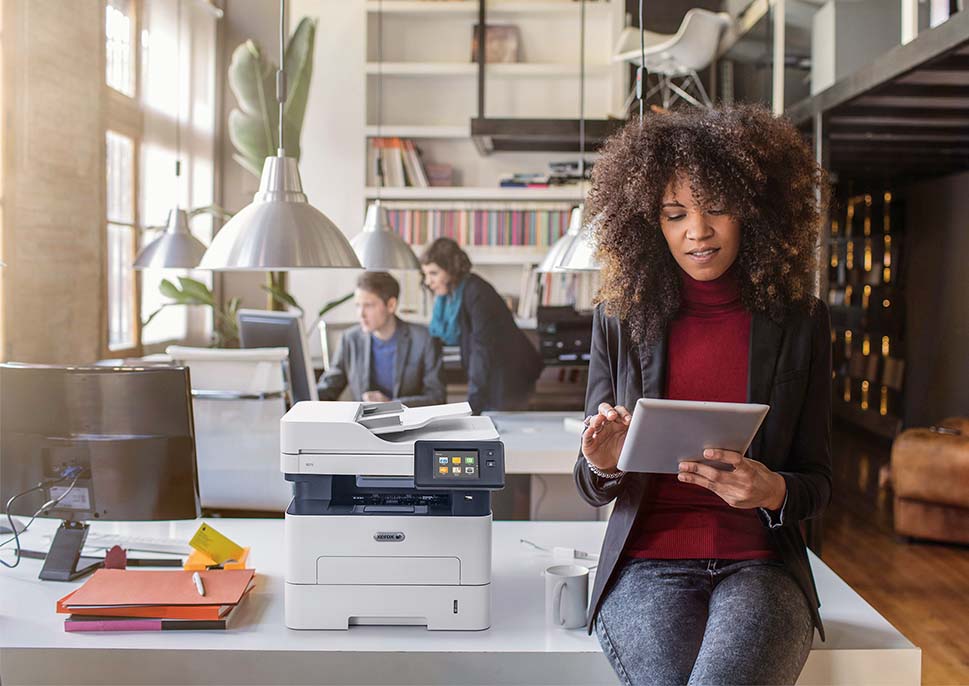 Hard and Soft Copies Usually Supplement The Benefits Of Each Other

In most small to medium-scale companies, you will see paper being used together with digital tools such as cloud storage and web applications. Even some of the massive organizations make use of MPS or Managed Printing Services from massive brand names to manage their documents. 

This happens because there can be a synergy between digital and printed documents. One of the most common examples of this is when you print out a document using the print function of your printer, you sign on it and you use the same printer to scan the document and email it to your clients or employees. 

It is common for other functions of the MFP or multifunction printers like copying and faxing to come into play as well. It is safe to say that you still need a printer in your office because printed documents can supplement digital documents. 

Printed Documents Are More Effective For Marketing

No matter how many digital marketing solutions people create and develop, marketing campaigns involving printed documents will always be better. The main reason for this is that printed documents like catalogues and brochures form a personal connection with the holder that a digital marketing document can't. 

Even hard copies of the reports are more effective than soft copies of annual reports as people feel more comfortable with them and they trust it more. But while digital marketing documents are limited to the device that is being used, printed marketing documents can be carried anywhere you go. Because of this, the marketing aspect is also the reason why you still need a copier. If you have marketing plans and objectives, then a printer can help you achieve them.

If you need copiers for your office, you can opt for a copier lease. Copier leasing can help you get the copier that you want for your business, you can contact your local copier leasing services in Austin
If you plan to get copiers for your office in Austin, you can opt to buy copiers or lease copiers in Austin. We can give you the option to get the copier that you want.  You can contact our local copier leasing services department in your location.
If your Location is around Austin, you may call us at (512) 253-7000, and our personnel for copier leasing in Austin will assist you.   If you are also looking for copier repair services in Austin, you may contact our copier repair personnel at the same number.