Printing costs refer to the expenses that you're spending on printing activities. Printing costs include the cost of the printer itself, the consumables like inks and toner, and the paper used in printing. Copier lease services lessen your expenses in leasing your printer and copier. It is also an advantage since copier leasing in Austin provides monthly supplies of consumables like ink and paper. But do you know that there are still ways in which your business can save on printing costs? Listed below are some guides on how you can lessen your printing cost.
1. Print only necessary documents.
Do not recklessly print everything that you wanted to print on paper. Determine if you really need a hard copy of a certain document or email, or you can just save it on your PC. Encourage your employees to only print documents that need a hard copy. This way, you can save a lot on your printing expenses.
2. Put an environment-friendly message at the end of your email.
Putting up an environment-friendly message at the end of your email encourages the receiver to think twice before printing the document. Paper wastes affect the environment, by adding a green message you're hitting two goals with one stone. That is saving the environment, and saving your printer cost.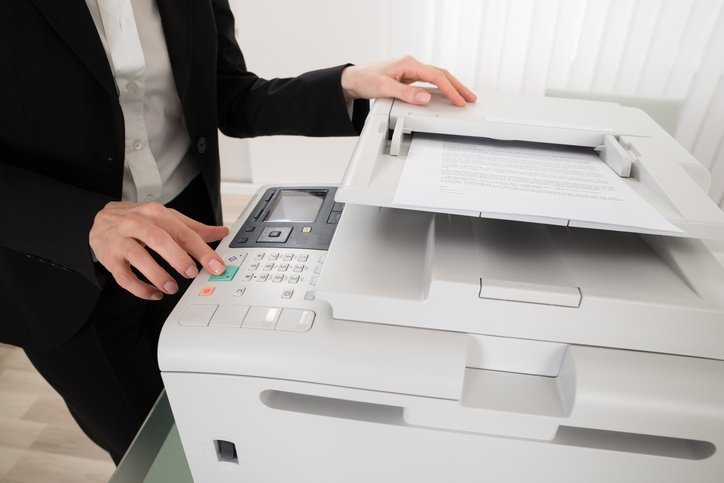 3. Require ID or encrypt with a passcode.
This way, only authorized staff can use the printer. This prohibits unnecessary printing, especially by unauthorized personnel. With the use of ID, you can assign staff that can manage the printer efficiently. Assign a reliable staff that can assess in handling documents that need printing.
4. Set the default settings efficiently.
If you mistakenly used a coloured setting on a document that only needs black ink, this is the time that you change your default to black and white ink. Black and white inks lessen the cost of your printing used. It is also efficient to use double-sided printing.
5. Use genuine consumables.
Some companies thought that they could save money if they used cheap inks and toner. Little did they know, using cheap and fake consumables can cause copiers serious damage. Damage to the cartridge can lead to more expenses. To avoid this, use only genuine consumables or consumables from the copier leasing company.
6. Use software that can track your printing activity.
Software that can track your printing activities helps monitor the copier's activities. There are times that you think your printer is doing fewer tasks but is doing more than you expected. Install tracking software that is available on the web to help you track your printing jobs.
7. Choose MPS Copiers
MPS copiers can do a lot of jobs from printing, copying, scanning, and faxing. One piece of equipment that can do different copier works also lessen the printing cost of your business. MPS copiers save you from spending too much money and consumables.
Copier leasing in Austin.
Copier leasing services in Austin provide your business with total convenience. They offer the best quality brands of copiers that you can lease. Aside from that, they make sure to attend to the client's maintenance and repair needs. Your business can save a lot when you opt to get a copier lease in Austin. 
If you are in Austin and looking to buy a copier for your business, you may contact Clear Choice Technical Services in Austin. You can ask about Copier Leasing Services in Austin, Copier rental services in Austin, and Copier Repair in Austin.
Keep in mind which documents need to be printed and which documents are fine on the memory files. Use black and white ink on letter documents and only use coloured ink on documents that have images attached. The efficient use of copiers can save you pennies.